Yinmagdalenas earthy Earth soup!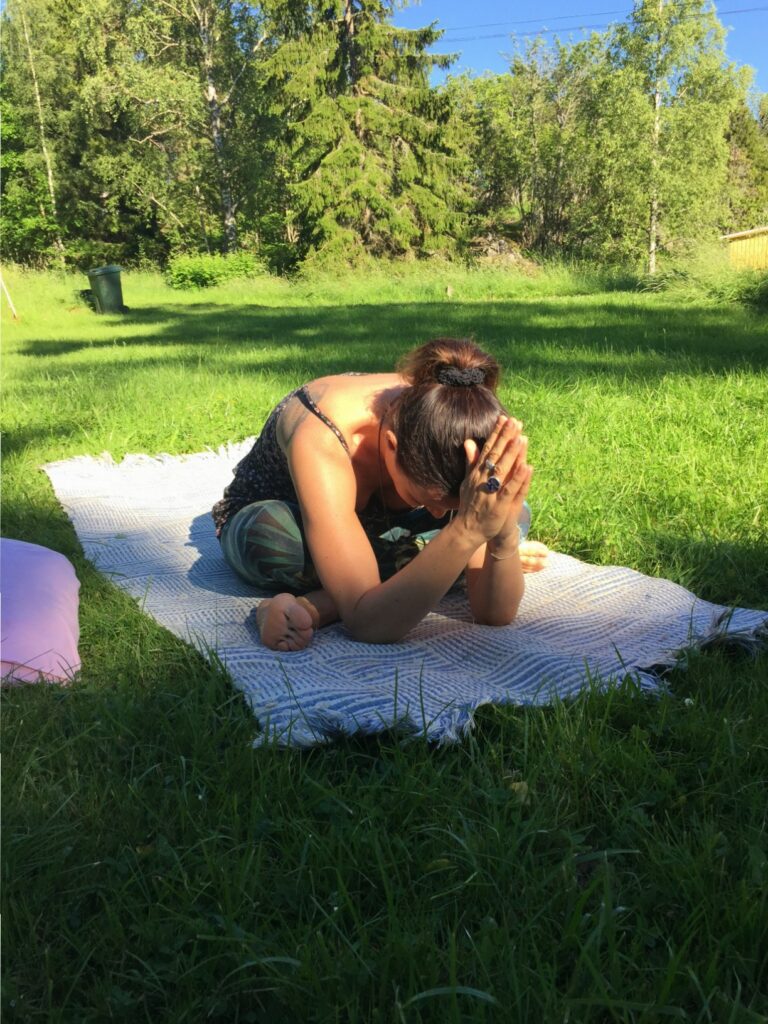 This soup was inspired by the many similar soups we ate for breakfast/lunch in Burma. I could eat it every day. I can not grow tired of them. It's almost like a hot salad, because you put the greens at the end so they are still crispy. At the same time you put a lot of root vegetables that have to cook for a while. And noodles. And beans. And then some ginger that is very good for the Earth element (not good if it's raw but I usually have some strips as garnish). And then an egg and tofu if you want.
So Yummy. You can just put in what you have at home. Only potatoes (like root vegetables) are also good enough. But it's the garlic and ginger that gives that special yummy flavour.
Good luck!
App. 3/4 servings (I eat it both for the evening and late the next day for breakfast).
Ingredients:
I use an organic farm veggie broth) – you can also have some miso paste.
Red lentils (about one cup)
Ginger, a small piece.
1 egg to crack in the soup.
Tofu if you want it.
Garlic.
Different kinds of root vegetables, I usually use some carrots, some potatoes, parsnips, sweet potatoes, maybe pumping too.
Different kinds of green vegetables. I take what I have in the fridge / freezer; green beans, sugar snaps, broccoli (fresh or frozen). Pak Choi, but really only at the end half a minute.
Small cherry tomatoes,.. cut into pieces.
Noodles.
Some beans, I like to put the small black beans.
Coriander.
Some chili.
Soy / fish sauce
Coconut fat.
Salt.
Boil the lentils first to make them really soft.
Cut garlic into thin slices.
Cut the tomatoes into slices.
Shred the ginger finely.
Cut the root veggies in kind of small pieces.
Cut broccoli – if it's fresh – in small sizes.
Soak the noodles before, preferably so that they are soft.
Stir garlic and ginger in coconut oil (or other oil) until they get a bit of color.
Have the boiled lentils and tofu ready.
Pour on water, maybe a pint. With the broth.
Put in all the root vegetables, boil and cook until soft. Then the sliced tomatoes / peas.
Boil the the noodles just for a few minutes (but it does not matter if they are over cooked).
Get in the green stuff now.
Boil and simmer for a little while.
Crack in an egg if you want and let the white solidify. Taste with soy, chili, more salt or fish sauce.
Put coriander / mint or other herbs.
Ready!
Yummy!